Engineering genetic logic circuits for cancer cell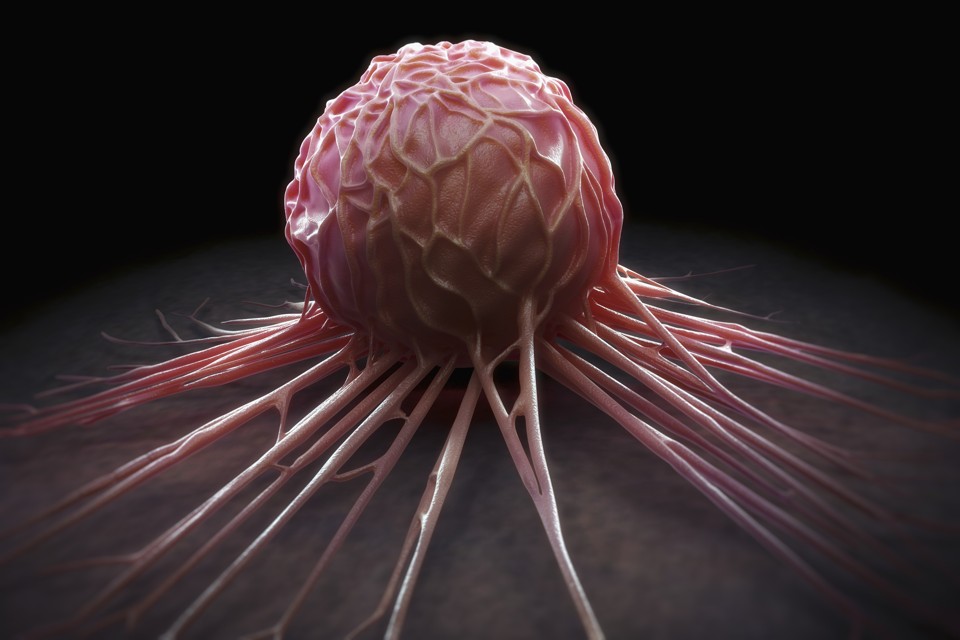 The logic determines when conditions are right to activate cyborg genes, which can do all manner of helpful things like producing cancer-killing proteins, transforming stem cells into specific cell types or adjusting the immune system. Senti is building on this work to create a genetic circuit that activates a car-t cell, or similar cell therapies, only in the presence of two proteins found on a cancer cell. Customizing cell signaling using engineered genetic logic circuits we summarize the current state-of-the-art of engineering synthetic genetic logic circuits to customize cellular signaling behaviors, and discuss their promising applications in biocomputing, environmental, biotechnological and biomedical areas as well as the remaining. For functional and genetic memory experiments, cells were cotransformed with ptet/pbad dual controller plasmid and and-bcd logic gate plasmid, and induced overnight at 25°c with 05% (w/v) ara and atc (200 ng/ml), in 300 μl of urine, serum, or azure medium in p96 plates.
Take, for example, a particularly exciting development in this area: engineering logic circuits into bacterial genomes to create living turing machines – true biological computers synthetic biology takes advantage of the idea that a genome is very much like a computer. The engineering of mammalian cells to perform logic calculations according to the presence or absence of specific cancer biomarkers is a promising option that may have great potential for more precise cell-based therapies in the future. Sophisticated genetic programming to cancer therapy, setting the stage for a new generation of synthetic biology in clinically relevant microbes keywords: s typhimurium, genetic circuits, microfluidics, clinical synthetic biology.
1 layering genetic circuits to build a single cell, bacterial half adder 2 adison wong1,2,†, huijuan wang1, chueh loo poh1 and richard i kitney2 3 4 1school of chemical and biomedical engineering, nanyang technological university, singapore 637459, sg 5 2department of bioengineering, imperial college london, london sw7 2az, uk 6 7 to whom correspondence should be addressed: chueh loo poh. The result showed that and gate genetic circuit could be activated by lower required radiation dose (6 gy) and after activated, and gate could induce significant apoptosis effects and growth inhibition of cancer cells in vitro and in vivo the radiation- and hypoxia-activated and gate genetic circuit, which could lead to more powerful target. These programs consist of integrated genetic circuits that individually implement operations ranging from digital logic to dynamic circuits, and they have been used in various cellular engineering. Adding genetic circuits to cells lets researchers control their actions, setting the stage for new ways to treat cancer and other diseases.
Simulations using realistic, molecular-level models of genetic mechanisms and of signal transduction networks are needed to analyze dynamic behavior of multigene systems, to predict behavior of mutant circuits, and to identify the design principles applicable to design of genetic regulatory circuits. Demonstrations of layered genetic circuits in a single cell, such as the execution of a 4-input and gate in bacteria and biological half adders and half subtractors in mammalian cells have revealed that orthogonal logic gates can be interlinked to perform digital operations of higher complexity and diversified outputs. The first three-cell circuit was an or logic gate and two inputs are nacl and galactose in the cell 1 and 5 functions which correspond to the presence of nacl (input 1) or galactose (input 2) that leads to the production of molecule that induced output in cell 6 (gfp.
Cellular biosensors with engineered genetic circuits cancer, or metabolic diseases, as well as the detection of capabilities by developing novel biocomputing devices keywords: synthetic biology, biocomputation, digital circuits, logic gates, analog circuits, whole cell biosensors, biomedical sensors, environmental sensors s. Using rna circuits, the researchers first deliver their therapy to targeted cancer cell types within the lung, and through their genetic circuitry, the rna would activate t-cells that could treat the cancer's metastases elsewhere in the body. Another t cell he designed is a two-stage affair, which kills only if it locates not one but two different markers on a cancer cell it is like a dual authentication method for the enemy cell.
Engineering genetic logic circuits for cancer cell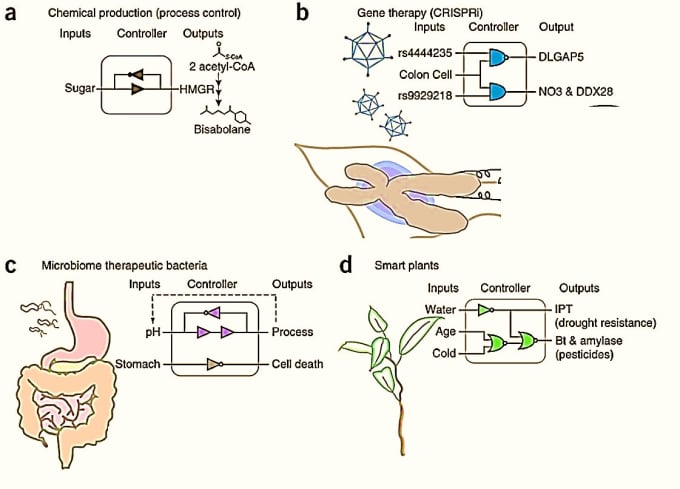 The ability of genetic networks to integrate multiple inputs in the generation of cellular responses is critical for the adaptation of cellular phenotype to distinct environments and of great interest in the construction of complex artificial circuits to develop artificial genetic circuits that can. The course introduces the molecular biology of cancer (oncogenes and tumor suppressor genes) as well as the biologic hallmarks of cancer the course also describes the risk factors for the major cancers worldwide, including lung cancer, breast cancer, colon cancer, prostate cancer, liver cancer, and stomach cancer. By combining concepts from digital logic synthesis, cell biophysics, and synthetic biology, we were able to build genetic circuits with up to 10 interacting genes that's state-of-the-art for an engineered cell behavior in 2017, but it still pales in comparison to nature.
As boolean logic gates are widely used in electronic circuits to build digital devices, logic operations are encoded in gene regulatory networks that cells use to cascade and integrate multiple environmental and cellular signals1,2,3 and to respond accordingly.
Wang b, kitney r (2011) engineering modular and orthogonal genetic logic gates for robust digital-like synthetic biology nat commun 2:508 pubmed pubmedcentral crossref google scholar xie z, wroblewska l, prochazka l, weiss r, benenson y (2011) multi-input rnai-based logic circuit for identification of specific cancer cells.
Functional modules [26] in addition to programming cellular dynamics, efforts have also been made toward the construction of in vitro gene circuits using cell extracts [27,28.
Cancer cells that have traveled to the liver from the colon switch their feeding strategy to make the most of fructose in the liver search for: futurity is your source of research news from. The conventional strategy for cancer gene therapy offers limited control of specificity and efficacy a possible way to overcome these limitations is to construct logic circuits. Researchers have also engineered synthetic genetic logic to realize simpler, independent control of biological processes most approaches to engineering cell-based logic champion two-terminal device architectures upon which gate-gate layering, multi-input rnai-based logic circuit for identification of specific cancer cells.
Engineering genetic logic circuits for cancer cell
Rated
3
/5 based on
21
review